The European Congress of Radiology was held in Vienna between March 1-5, 2023. The CHAIMELEON project was presented in the session on "Paving the way for a European infrastructure for AI for health imaging" featuring all AI4HI projects and chaired by CHAIMELEON coordinator Prof. Luis Marti-Bonmati (HULAFE).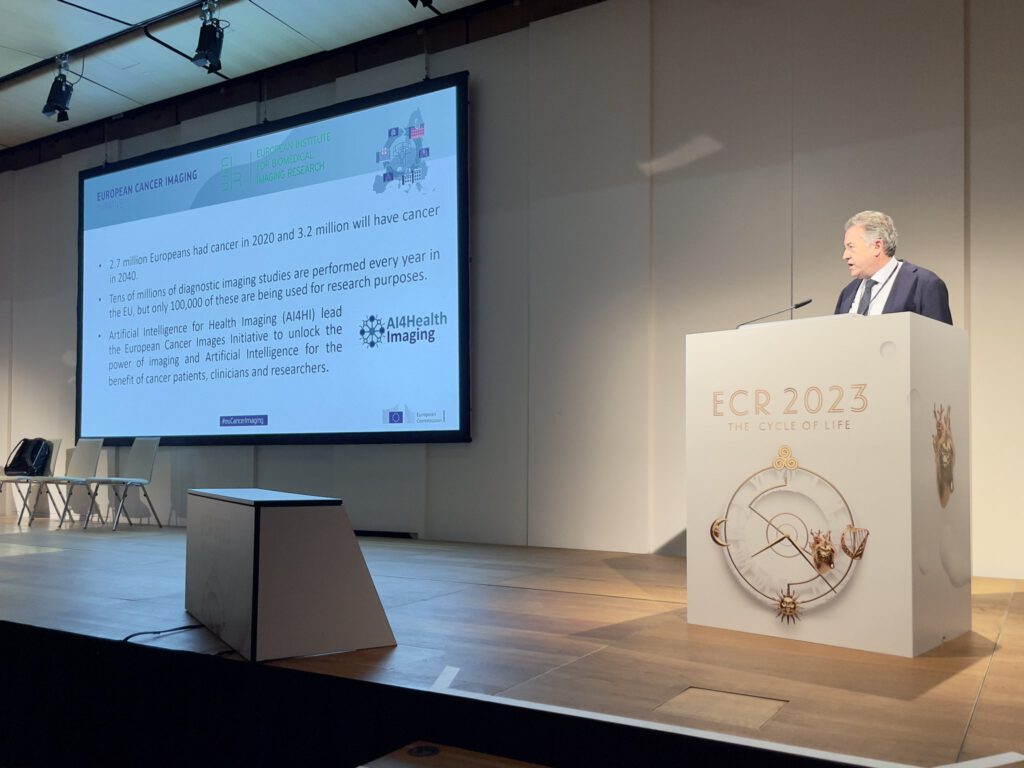 Prof. Ignacio Blanquer from the Universitat Politecnica de Valencia (UPV) presented the CHAIMELEON project and how it is accelerating the transition of AI tools for cancer imaging from lab to market.
As the session was open-access, if you have missed, or simply want to re-watch this interesting lecture, follow the instructions:
Visit the session page on ESR Connect and select the session you would like to attend.
Click on 'Login' in the upper right corner and enter your ESR MyUserArea credentials or create a new ESR account for free (after you have created your account please visit the session page once again).
The session is now saved in your user menu under 'My Courses' which can be accessed via your user icon in the upper right corner.
When the session starts, log-into your account and visit the session page, where the livestream will start automatically.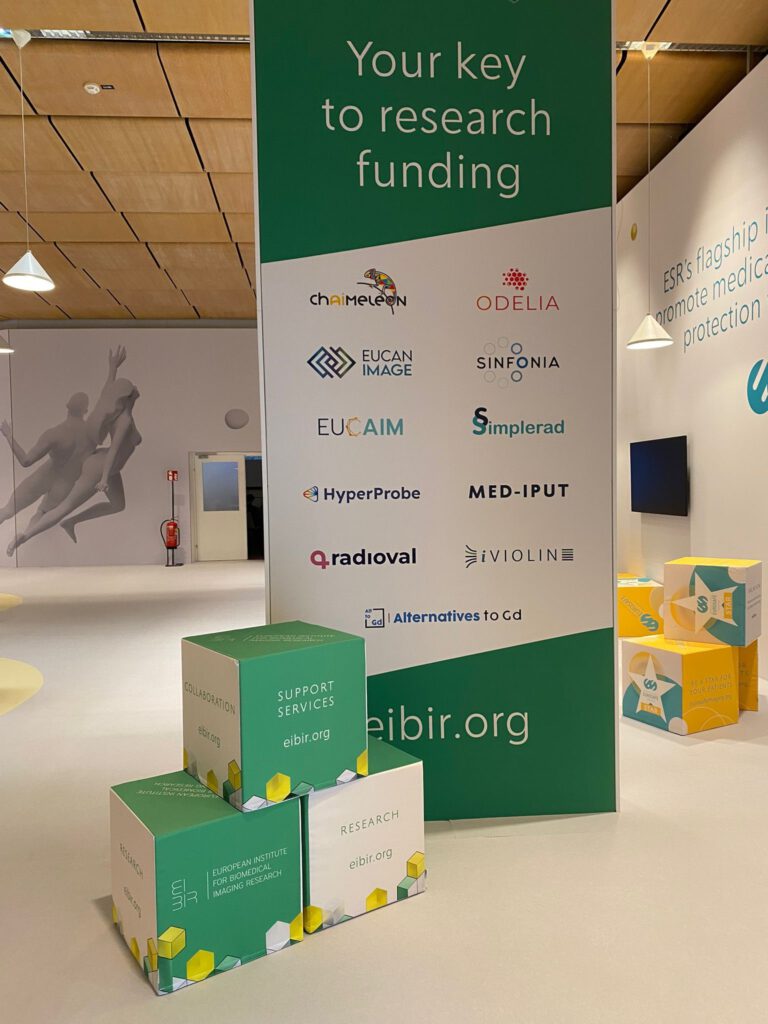 CHAIMELEON's dissemiation partner EIBIR (European Institute for Biomedical Imaging and Research) was present during the whole week of the Congress and invited participants to learn more about CHAIEMLEON at their booth and pick up the new project folder.