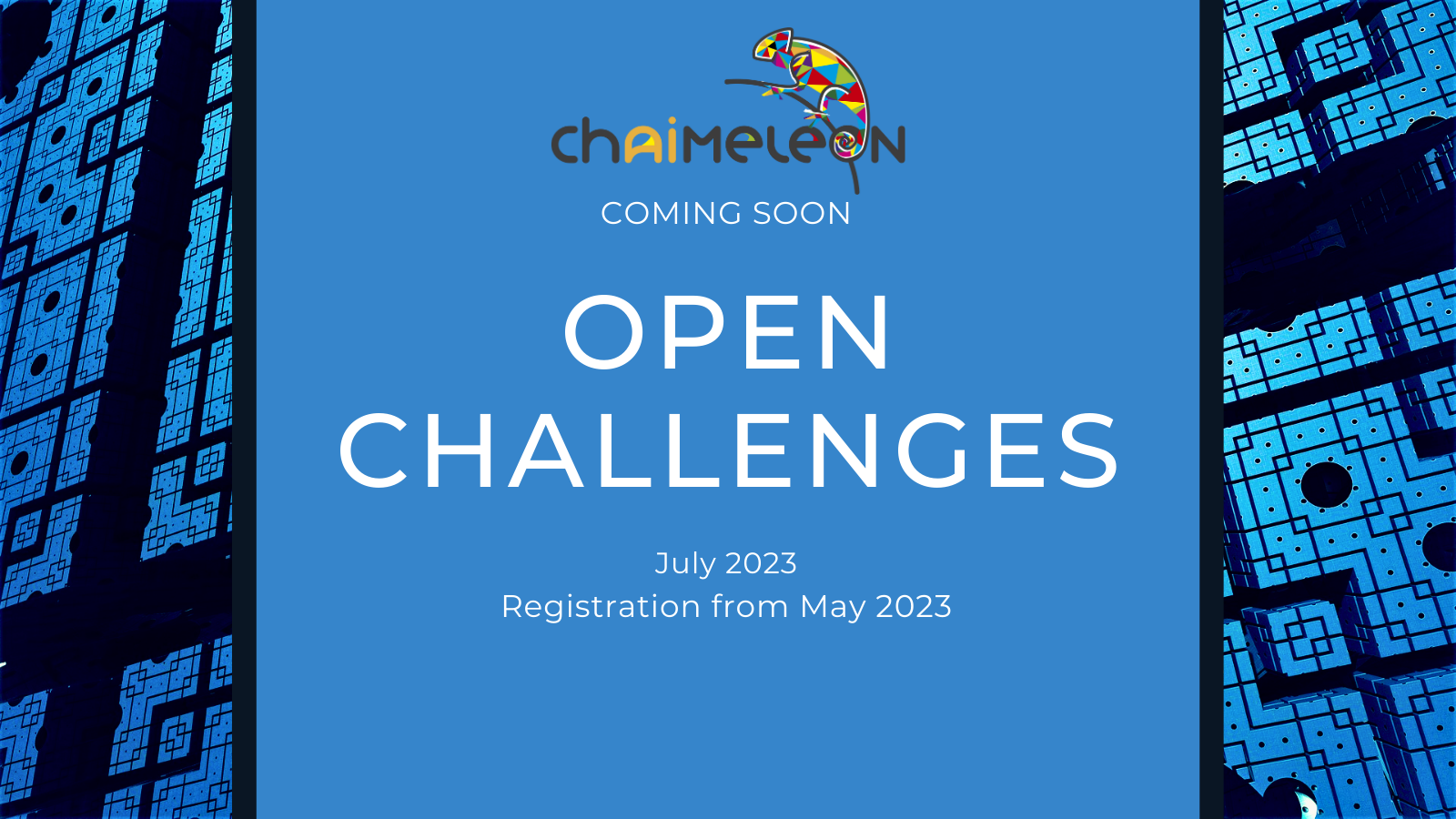 Clinical problem
In light of the growing need for new strategies to enhance cancer treatment management, we are excited to announce an open challenge aimed at addressing this critical issue. With 3.7 million new cancer cases in Europe each year, it is clear that clinicians require innovative tools and resources to improve cancer diagnosis, therapy, patient selection, and prediction. Artificial intelligence (AI) has emerged as a promising technology that can support these goals, but its successful implementation relies on the availability of large and diverse datasets. At present, thousands of relevant datasets are generated daily from cancer screening, monitoring, and treatment procedures across Europe, but they remain scattered and uncoordinated, hindering their use for research purposes.
The CHAIMELEONProject
This is where the CHAIMELEON project comes in. A cloud-based data repository will be populated with multimodality imaging and related clinical data from patients diagnosed with lung, breast, prostate, and colorectal cancers, making it one of the most comprehensive of its kind in Europe. By providing an EU-wide interoperable repository, the CHAIMELEON project will enable researchers, data scientists, and clinicians to develop and validate AI tools for improved cancer management.
The CHAIMELEON Open Challenge
Get ready to take on the challenge of a lifetime! The CHAIMELEON Open Challenge is calling on all AI enthusiasts to join us in the fight against cancer. This competition is designed to train AI models to answer clinical questions about five types of cancer: prostate, lung, breast, colon, and rectal. By participating in this challenge, you will have the opportunity to showcase your skills and expertise and help us develop innovative AI-powered solutions for cancer management.
Registration for the CHAIMELEON Open Challenge opens in May, and the challenge begins in July 2023. You will have access to quality datasets, including radiological medical images and clinical variables, to train your AI models.
This exciting competition is divided into two phases that will put your abilities to the test:
Classification Phase, from July to August 2023: In this phase, any participant can join and download a highly controlled dataset for two types of cancer: prostate and lung. The dataset will consist of post-processed (i.e., harmonized) images associated with specific clinical variables, ensuring a level playing field for all participants. Using your own resources, you'll train your AI models and compete to be among the top on the leaderboard.
But that's just the warm-up!
Championship Phase, from September to October 2023: The top participants will be invited to compete on an even grander stage, using the CHAIMELEON platform to train their algorithms. This phase will include five different challenges, one for each cancer type, with a total prize pool of 20k€ per challenge, split among the winners. Both original and harmonized images, along with all associated clinical data, will be available to participants who have passed the qualifying round cut-off point. The same computational resources will be assigned to each participant; therefore, each participant can decide which challenges to tackle and apply their strategies accordingly.
By participating in the CHAIMELEON Open Challenge, you will be part of a community of researchers, data scientists, and clinicians working together to advance the fight against cancer. We invite you to join us and help us make a difference! Don't miss this unique opportunity to contribute to the development of AI-powered tools for cancer management and potentially win big!
Prizes
Each challenge from the championship phase will have a prize of 20.000€, to be distributed among the top 10 participants of each cancer type challenge.
Privacy
The CHAIMELEON Open Challenge will comply with the strictest data privacy regulations and ethical standards.
Registration and extra details
The complete details of the Open Challenge, its phases, and the registration criteria to participate will be announced in May 2023 on the CHAIMELEON and Quibim websites.
Mark your calendars for May 2023 when registration opens for the CHAIMELEON Open Challenge. Follow us on our websites, on Twitter and LinkedIn and stay tuned for further information. Be a part of this groundbreaking project!